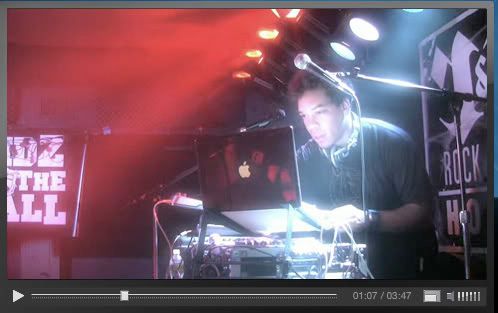 In this short documentary (click the picture above) we are introduced to hip-hop group Kidz in the Hall and how they use technology while on tour.
From Dan Solomito, the Kidz manager:
Wanted to get this little clip to you. So 5 film students were commissioned by Cisco Systems to find someone who uses technology to help and better their day to day. A young filmaker from NYU picked Double 0 and Kidz. She followed them around on tour and made a commercial on how technology has helped the guys. Cisco is tracking views on the 5 videos. Ours is the only that highlights music, and hip hop specifically…The spot w/ the most views gets a national platform, so your help in giving this prime placement could make a HUGE difference and, in tern, lead to a hip hop group being the video used for Cisco's national campaign. Any and all help to keep in front of your respective viewers/readers/stans is greatly appreciated! Thanks again and happy holidays!!
Leftfield: I remember when all I aspired to in the world was to pass my CCNA.